The earliest mention of the Guides is in 1934 when Alderman Sturge-Cotterell showed visitors around Bath on Boxing day and Easter morning. Walks continued even during the 2nd World War and the walks developed further in 1951, during the Festival of Britain, daily walks were given from June to September due to the number of visitors to Bath.
By 1960 formal training sessions were held for new volunteer guides. Local experts were engaged to give lectures on a wide range of subjects relating to the city. During the 1970's the frequency of the walks increased to twice daily and on every day except Christmas day.
Today there are about 85 volunteer guides who turn out in all weathers. Walks have only been cancelled due to poor weather in exceptional circumstances over the last 50 years. However the Covid pandemic did result in the walks being stopped during part of 2020 and 2021.
The walks have become popular with visitors. Traditionally there has not been a booking system for the walks, people simply gather outside the Pump Room at the start point with sufficient Guides on duty to manage the numbers.
The Guides are very proud of the service they offer. It is free and no Guide accepts a tip. The reward is the satisfaction of welcoming visitors from across the world and, on behalf of the Mayor, leading informative and entertaining walking tours of the beautiful and historic City of Bath.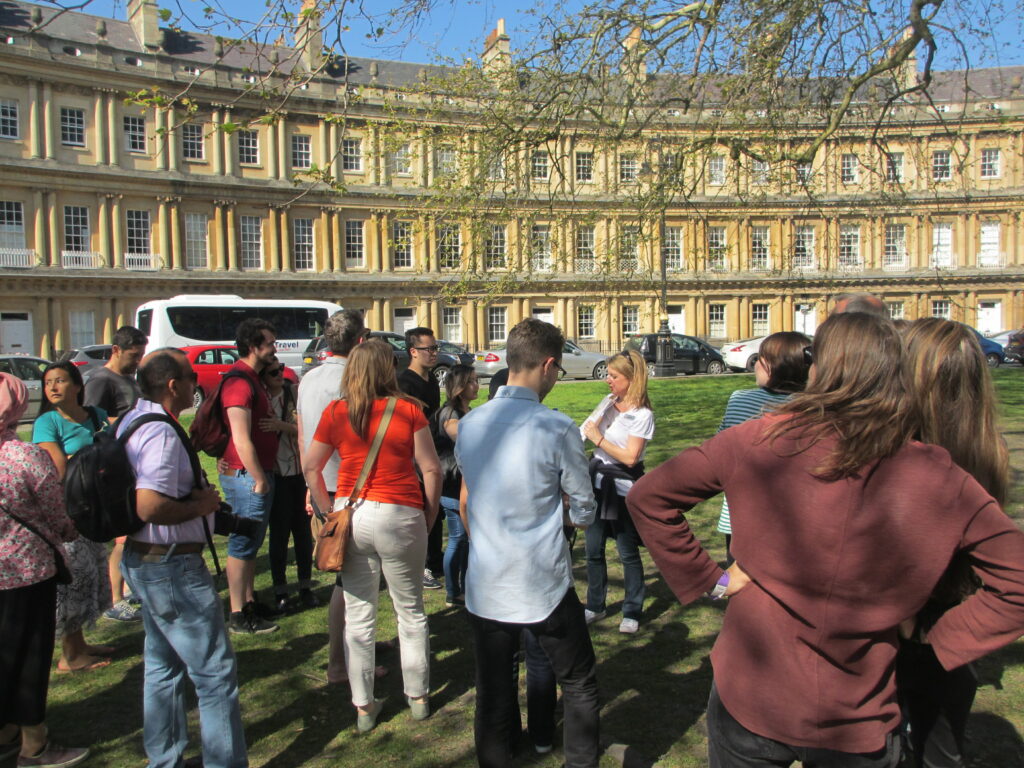 ---
If you're interested in becoming a Guide, click here for more information.